I'm a jewelry artist, MFA in Applied Arts and Crafts at HDK in Gothenburg. At first I wanted to be a painter, but after a short training course in jewelrymaking and silversmithing I knew that metalsmithing was what I wanted to do.
I make jewelry inspired by shapes, structures and repetitive patterns found in nature. They are all made by hand from various materials depending on expression and function. I see my jewelry as artwork that you can wear. It's important that the jewelry can function both on its own and on the body.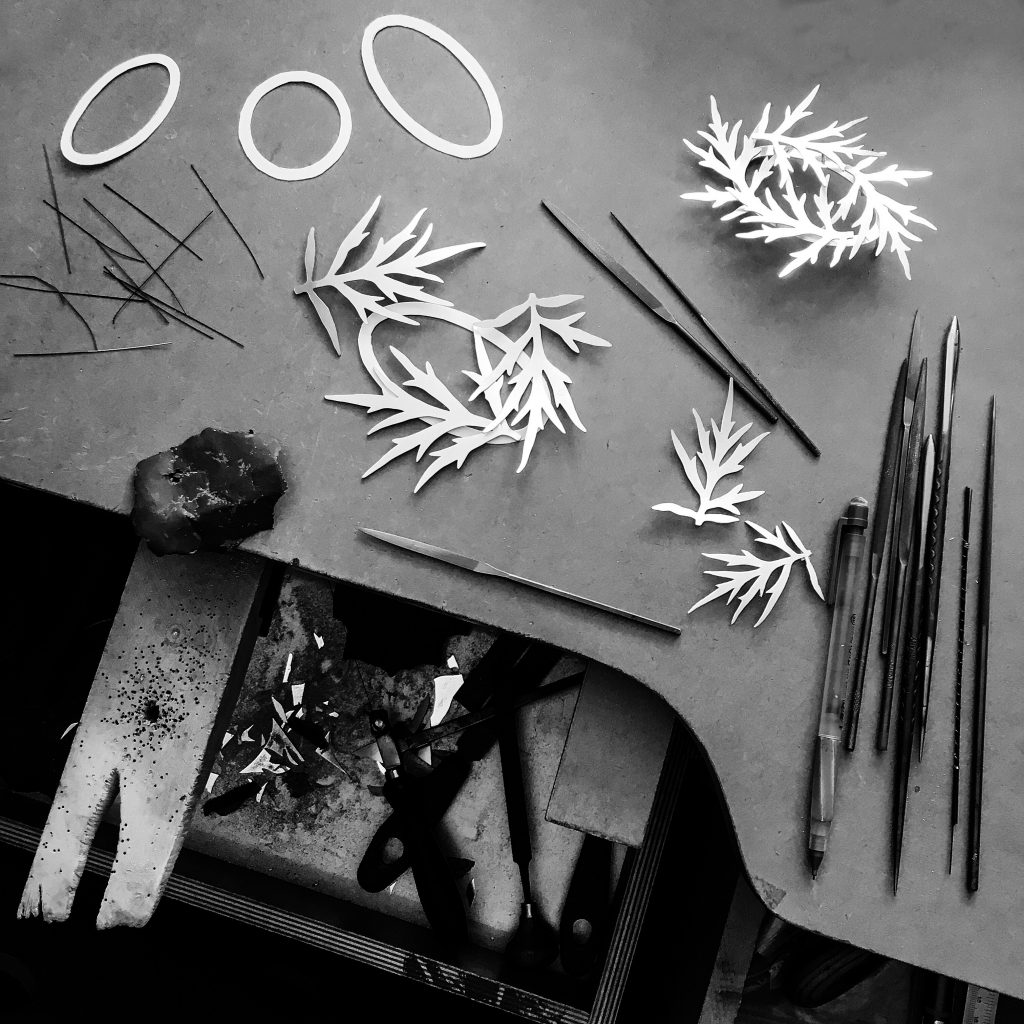 I make the jewelry in my studio in Skärhamn, Sweden and sell it at exhibitions, at Nutida Svenskt Silver in Stockholm, Sintra in Gothenburg and Galleri 31 in Skärhamn, Sweden.
I might start a webshop in the future, but if you find something here that you are interested in, just send me an email:
katarina.henriksson@outlook.com