Svenska:
(Scroll down for english version.)
I min ateljé i Skärhamn på Tjörn formger och tillverkar jag smycken för hand, oftast med inspiration av växter och natur. Främst använder jag silver, men lika gärna andra material. Periodvis emaljerar jag en del. Mina smycken finns till försäljning på Konsthantverkarna i Stockholm, Konsthantverkarna i Karlstad, Galleri Södra Hamnen 31 i Skärhamn, i min webbutik och på utställningar.
Jag är utbildad på HDK-Högskolan för design & konsthantverk i Göteborg och tog min MFA 1994. Sedan dess har jag arbetat i min egen ateljé.
---
English:
I'm a jewelry artist, MFA in Applied Arts and Crafts at HDK in Gothenburg, Sweden. At first I wanted to be a painter, but after testing jewelrymaking and silversmithing I knew that metalsmithing was what I wanted to do.
I make jewelry inspired by shapes, structures and repetitive patterns found in nature. They are all made by hand from various materials depending on expression and function. I see my jewelry as artwork that you can wear. It's important that the jewelry can function both on its own and on the body.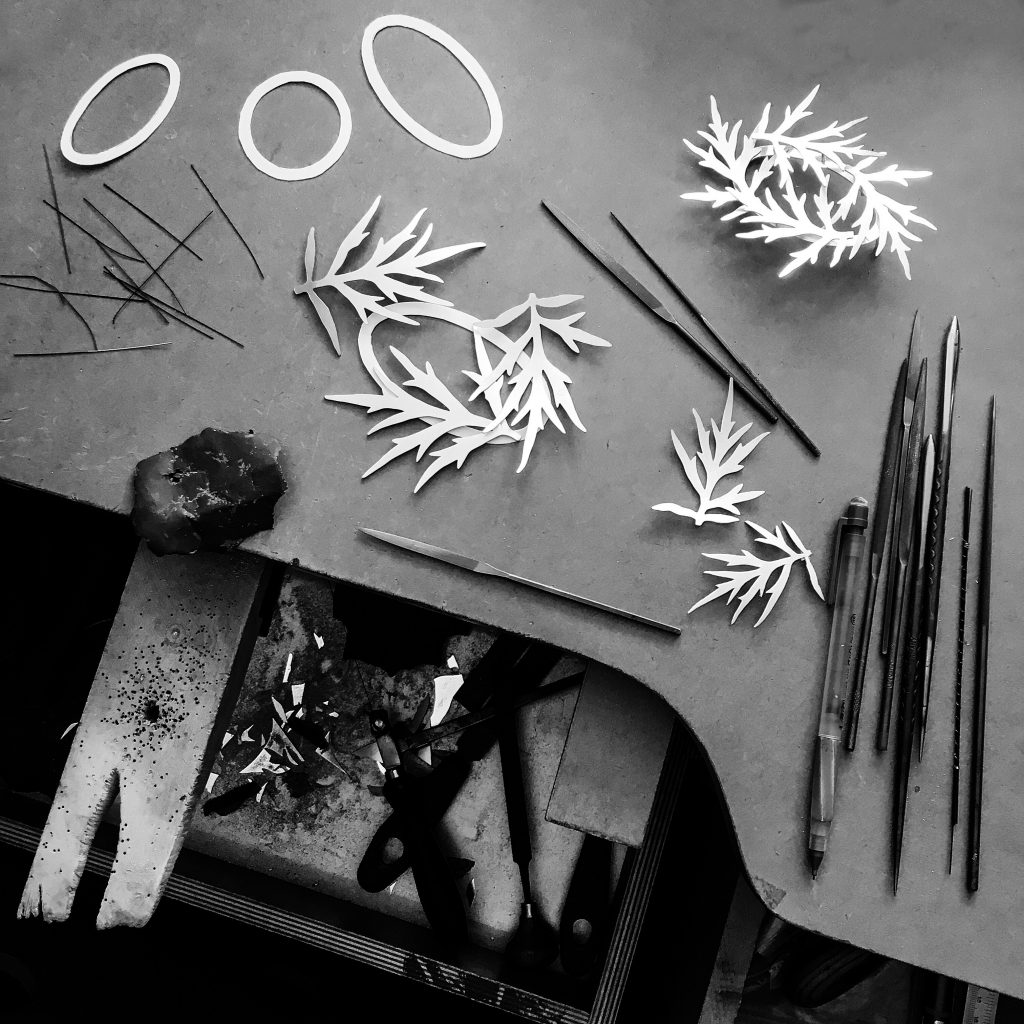 I make the jewelry in my studio in Skärhamn, Sweden and sell it at Konsthantverkarna in Stockholm, Konsthantverkarna in Karlstad, Galleri 31 in Skärhamn, in my webshop and in exhibitions.
---
All photos, images and designs:
Copyright©2009-2019 Katarina Henriksson, All rights Reserved